Donate
Gift a car, boat, motorcycle, RV, or other vehicle to your favorite charity or non profit organization and receive a tax deduction for you. It's as easy as clicking here or calling
(814) 827-5724, or if you have questions for the YMCA please call us at (814) 827-3931.

Please consider putting the Titusville YMCA as the organization on the donation form.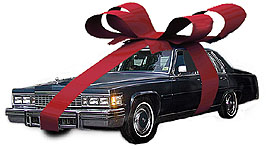 Donate Now!