Special Events

2010 3 on 3 Downtown Shootout
Will be held at the new YMCA location at 505 W. Walnut St. in Titusville.
July 24th & 25th
A non-refundable entry fee must be sent to the YMCA promply upon registering online, or imediately upon registering in person.
The entry fee is $55 per adult team and $45 per youth team (18& Under). A team having anyone 19 or older must pay adult team rate.
With younger players, if you have an older player on your team, you will be in the older division.
Any changes made to your original roster must be cleared by the tournament director.
A team starting with 4 players cannot add a 5th player if one of the first 4 becomes injured or has to leave.
If there only three players are on the original roster an addition may be made pending approval by the tournament director.
Players may only appear on one team roster. Any violation of this rule will automatically disqualify the individual from the entire tournament.
Ages 7 and up are eligible to play.
Click here to register now!
Past Events


5k Race

Friday August 28th
Race starts at 6:00 PM at the Ed Myer complex
Race day registration at Ed Myer complex starting at 4:30 PM
Register online (click link below) or in person at the Titusville YMCA.
Registration fee of $10 if registered before August 26th, $15 thereafter.
Awards for top finishers in all age groups!
Free T-Shirt guarenteed with Pre-registration!


Annual Golf Outting
June 17th
9:00 AM @ Mt. Hope Golf Course


Chuck & Duck VI - Dodgeball Tournament

The Titusville YMCA is proud to host its 6th Chuck & Duck dodgeball tournament Saturday, November 1st starting at 9:00 AM Please complete a registration form online to secure your spot today! Below are the time slots for the different age groups in the tournament.
Girls ages 9 - 13 start at 9:00 AM
Girls ages 14 - 17 start at 9:00 AM
Boys ages 9-12 start at 10:00 AM
Women ages 18+ start at 11:00 AM
Boys ages 13-15 start at 1:00 PM
Boys ages 16-18 start at 4:00 PM
Adult Men ages 19+ start at 7:00 PM
Registration Fees:
$25 per youth team
$35 per adult team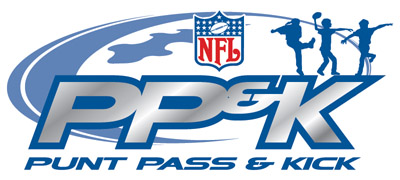 NFL Punt, Pass & Kick

The YMCA in conjunction with the Pittsburgh Steelers will host a local competition of the NFL Punt, Pass & Kick. Winners will advance to a sectional competition also hosted by the Titusville YMCA. There is no charge for this event.
For more information contact Kyle Krepps at the YMCA at 827-3931.

September 27th


1:00 PM @ Carter Field
© 2010 Titusville YMCA. All rights reserved.